Equipment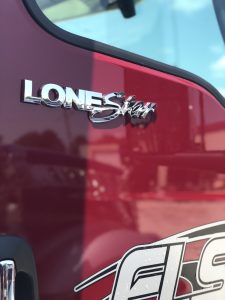 We have the trucks drivers want to work in, be seen in and ultimately, to buy and start their own business with. No fleet trucks!
All of our trucks are owner-operator specified yet minimized on the gross weight, making us look good going up and down the highway, while still satisfying our customer's hauling needs. Our trucks were designed to give our most valuable customers (drivers) all the comforts of home, while still enabling them to make the highest paychecks in the industry while they practice their craft.
Selection is dete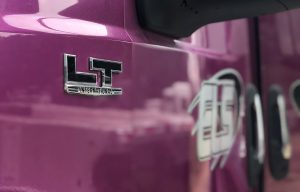 rmined by when a driver starts. We want our drivers to be in what they want, so based on availability during Orientation, we make that happen as much as possible. Ultimately, we WILL get the driver in the truck he/she wants initially, usually in a couple of weeks after Orientation.
All ELS tractors include the following:
• Refrigerators
• Headache racks
• A full set of flatbed equipment ($3500.00 value)
• Upgraded interiors, including wood paneling
• Double chrome stacks (excluding 2016 and 2018 FRHT Cascadia)
• Numerous chicken lights for safety at night
• Bunk heat and A/C
• SiriusXM ready
• Majority 10 speed manual transmissions (some 13 speed and AUTO)
• Non-glider kit trucks have heated and cooled seats
ELS fleet of tractors:
2016/2017 International Lonestar (Cummins ISX)**
2016 Freightliner Cascadia Evolution (Detroit DD Series)**
2018 Freightliner Cascadia Evolution (Detroit DD Series)**
ROLLING IN NOW!
2019 International Lonestar and LT Series Tractors (Cummins)**
**includes a 5year/500k mile factory warranty