OTR Flatbed Division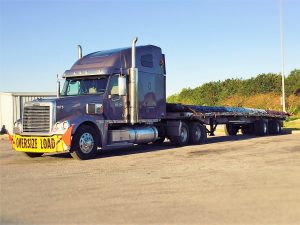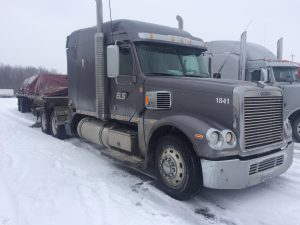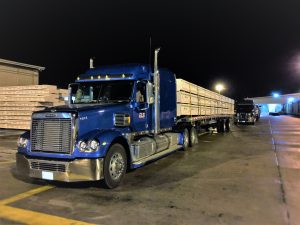 Thank you for your interest in our growing fleet!
Our Over the Road (OTR) Open Deck Flatbed division serves customers with nationwide needs, specializing in the transportation of over-dimensional steel and lumber products, as well as other building materials. We are based out of North Carolina, but travel frequently across the lower 48 states, hitting all of our customer's markets in between. We have a tremendous customer base full of the "partner" customers who value our service, and it reflects not only in our rates, but out freight availability as well! We feature late model equipment, along with a dedicated staff to set you up for success!
WE NOW HAVE THREE OPTIONS TO GET YOU ROLLING AND EARNING!!
Our four-week TRAINING PROGRAM is aimed at getting the experienced OTR driver into the flatbed world for the first time or can be used as a light refresher course as well. We pay $600.00 a week for the four weeks. We pair you with one of our experienced and tenured company operators so set you up for success as best as possible. We prefer at least a year of OTR driving experience (regardless of type of freight hauled), but exceptions can be made! After the successful completion of the four-week program, we turn you lose for one of the following options: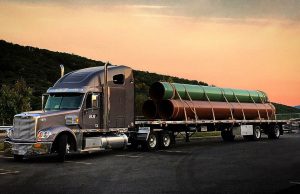 Our COMPANY OPTION pays 25% (with the opportunity to make 28%) of the line-haul of each load you pull. You can expect 2500-2700 miles per week (at a minimum) and our drivers usually average somewhere between $.57 and $.64 per mile for a take home check (before taxes). We run you between our customers and their markets, give you options where and when we can and guarantee that if you are out one weekend, we will have you home the next. **Depending on hometowns and customer availability, we may be able to have you home almost every weekend. *** The same trucks that are available for our lease drivers are available for this company option as well. Ask about our $5000.00 sign on bonus for experienced company drivers!
Our LEASE TO PURCHASE OPTION pays the driver 70% of the line haul of the load, plus 100% of the customer fuel surcharge. Our leases DO NOT require a credit check or a down payment, it is a "walk-away" lease, and most importantly, there is no balloon payment! Once you pay you last set of weekly deductions, we sign the title over to you!
How do we run freight with the L/P option, you ask?? Answer: We pre-plan all of our trucks. We utilize load planners that work side by side with your dispatcher. We effectively run our fleet between our customers over 95% of the time, which enables us to take almost NO brokered freight. This allows us to go out get and get the most amount of revenue potential as possible in the industry!
WE will PAY MORE than our competition!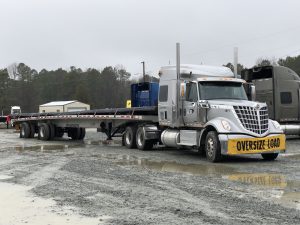 ELS OTR Drivers will enjoy:
Guaranteed 2 weekends a month at home (some areas more!)
Consistent contracted-customer freight
Late-model, owner-op spec'd tractors
Percentage based pay with bonus opportunities available
Full benefits (health, dental, vision, life, accident insurances available….401K as well!)
Weekly pay/direct-deposit
Vacation/holiday pay and gurantees
Military sign-on bonuses with DD214 &

Referral bonuses

CSA Inspection bonuses
$5,000.00 sign on bonus for experienced company drivers (restrictions apply)
Monthly "Top Producer" bonuses, per terminal
Pet and passenger programs available
Paid orientations
A family-first environment
Regional and dedicated positions available based on where you live