Driver Pay Options
We have always traditionally paid our drivers a percentage of the freight rate we bill our customers, starting at 25% for company drivers and 70% (+100%FSC) for lease-op's. This still is and always will be an option, but we're now adding……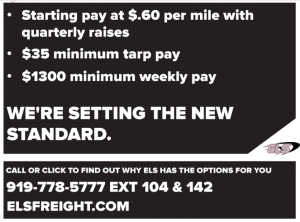 NEW MILEAGE OPTION!
Company driver starting pay now comes in a mileage option
We start all company drivers at $.60 CPM with an automatic raise every three months.
We now have $35.00 tarp pay!
Weekly guaranteed minimum of $1300.00, as along as you are available for dispatch.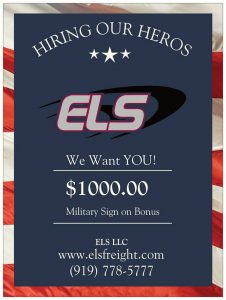 Present your DD214 or active VA card during New Driver Orientation and receive $1000.00 sign-on bonus, payable in two installments: $500.00 first check and another $500.00/90 days. Thank you for your service!